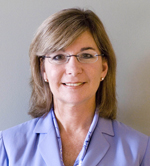 Why it's not good to depend on common sense for really big perils:
The models these companies created differed from peril to peril, but they all had one thing in common: they accepted that the past was an imperfect guide to the future. No hurricane has hit the coast of Georgia, for instance, since detailed records have been kept. And so if you relied solely on the past, you would predict that no hurricane ever will hit the Georgia coast. But that makes no sense: the coastline above, in South Carolina, and below, in Florida, has been ravaged by storms. You are dealing with a physical process, says Robert Muir-Wood, the chief scientist for R.M.S. There is no physical reason why Georgia has not been hit. Georgias just been lucky. To evaluate the threat to a Georgia beach house, you need to see through Georgias luck. To do this, the R.M.S. modeler creates a history that never happened: he uses what he knows about actual hurricanes, plus what he knows about the forces that create and fuel hurricanes, to invent a 100,000-year history of hurricanes. Real history serves as a guide it enables him to see, for instance, that the odds of big hurricanes making landfall north of Cape Hatteras are far below the odds of them striking south of Cape Hatteras. It allows him to assign different odds to different stretches of coastline without making the random distinctions that actual hurricanes have made in the last 100 years. Generate a few hundred thousand hurricanes, and you generate not only dozens of massive hurricanes that hit Georgia but also a few that hit, say, Rhode Island.

— In Nature's Casino, By Michael Lewis, New York Times, August 26, 2007
And of course
a hurricane did hit the Georgia coast before detailed records were kept, in 1898.
The article notes that before Hurricane Andrew, insurers believed that a Florida hurricane would cost max a few billion. The actual cost was more like $15.5 billion, predicted only by one woman: Karen Clark, founder of A.I.R.
Sure, the Georgia coast doesn't have any single concentration of wealth like Miami. But it does have a swath of wealth that could be taken down by a single storm. And complacent owners who think it can't ever happen, just like people in Thailand didn't believe Smith Dharmasaroja before the 2004 Tsunami.
Meanwhile, on the Internet, the few insurers of Internet business continuity are winging it and most companies have no insurance at all, despite online crime becoming increasingly sophisticated, leveraging the global reach of the Internet, and the possibility of a global worm that could cause $100 billion damage still being out there.
-jsq .