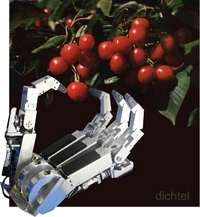 Bruce, seeing that the Storm Worm has sprouted stock tout popups on its own bots:
(((I'm guessing the next step is to contact Storm bot victims directly and ask them to join the Storm Network voluntarily. AFter all, if you obeyed that Storm spam pop-up, you cashed in; and this would be a valuable opportunity to become a foot-soldier in the biggest online organized=crime outfit ever.)))

— Storm Worm spams its own bots, By Bruce Sterling, Beyond the Beyond, November 15, 2007 | 11:34:00 AM
Having proved that it can infect much of the Internet and the alleged security professionals can do nothing about it, Storm now bids to get its victims to join it?
-jsq