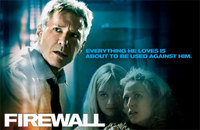 Iang reminds me that it was on his blog, Financial Cryptography, that I saw the rough estimate of how much an identity theft costs, that is, about $1,000.
He follows up on my post of yesterday about LifeLock, discussing a company called Integrity which insures identities in Second Life. Or, actually, insures any lawsuits resulting from "inappropriate content", whatever that is.
Then he gets to the real quesion:
How viable is this model? The first thing would be to ask: can't we fix the underlying problem? For identity theft, apparently not, Americans want their identity system because it gives them their credit system, and there aren't too many Americans out there that would give up the right to drive their latest SUV out of the forecourt.

On the other hand, a potential liability issue within a game would seem to be something that could be solved. After all, the game operator has all the control, and all the players are within their reach. Tonight's pop-quiz: Any suggestions on how to solve the potential for large/class-action suits circling around dodgy characters and identity?

— If Insurance is the Answer to Identity, what's the Question?, Iang, Financial Cryptography, September 11, 2007
This wraps right around to the original reaction of the person from whom I heard it (hi, Anne Marie) on a list that is silent.
I have several thoughts about this:
Continue reading