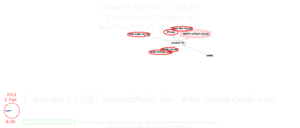 Egypt returned to the Internet
about 09:30 GMT today (2 February 2011).
This sudden return after being as suddenly disconnected
one week ago (27 January 2011)
is obviously not due to ordinary causes such as congestion, cable cut, or router failure. This political disconnection of an entire country does not seem to have helped the regime responsible for it; quite the opposite.
-jsq