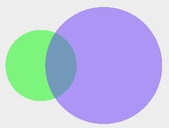 If people know about security breaches, maybe there's incentive for the companies whose customers they are or the governments whose constituents they are to do something about them, so this is good news:
New Hampshire, one of a handful of U.S. states that require breaches involving personal information to be reported to the state as well as to affected individuals, has made at least some breach notices it has received available on the net.

— New Hampshire gets it, Chris Walsh, Emergent Chaos, 13 June 2007
Or at least if we know what's really going on, maybe unfounded scare
Chris has an ongoing braach discovery project; he's using FOI with various state governments to extract breach reports required by their notification laws.
Let's hope he continues to have better luck than this FOI response from the federal government that estimates the expected date of response as 22 June 2207.
-jsq